Your hotel with restaurant with a view of the Gosaukamm: this is how vacation works.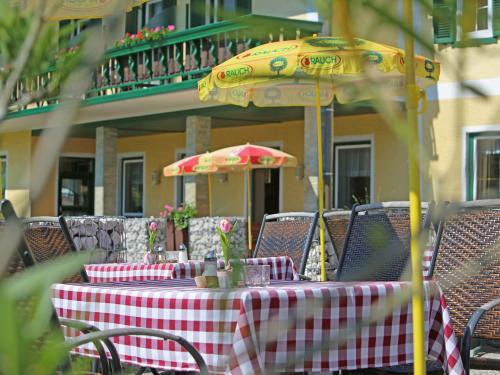 Here in Gosau am Dachstein you can expect everything you would expect from a holiday in the Alps. The absolutely fog-free valley below the Dachstein promises uncluttered nature experience in every season between 700 and 3,000 meters. The Brandwirt, one of the most traditional inns in the valley, pampers you every day with the most beautiful view of the Gosaukamm and down-to-earth home cooking from the kitchen and cellar.
Salzkammergut & Dachstein region - relaxation & action in summer & winter!
Whether for hiking, snowboarding or skiing - you can vacation to your heart's content in Gosau. Along the panorama hiking trail to the Gosauseen, by bus or car to Hallstatt, or on a day trip to Salzburg? Gosau is located in one of the most beautiful tourist regions in Austria and offers just the right thing for every taste.
And if you just want to let your mind wander? Enjoy the clear fresh mountain air, the good Austrian food and leisurely walks right on the doorstep.
Welcome to the Hotel Brandwirt!